Travelling in the footsteps of movie heroes
No area shapes our image of the USA as much as the American West. Bizarre rock formations, ancient Indian paths, arid desert landscapes, deep canyons, mysterious gorges and caves, high cliffs, wide rivers, waterfalls, breathtaking flora and fauna, wildlife, blue skies and fascinating play of colors of Mother Earth. For nature lovers, all these overwhelming impressions are an unforgettable experience. Not one day is like the other, and every night is worth the trip. The Wild West boasts a lot of popular locations for movie and television productions.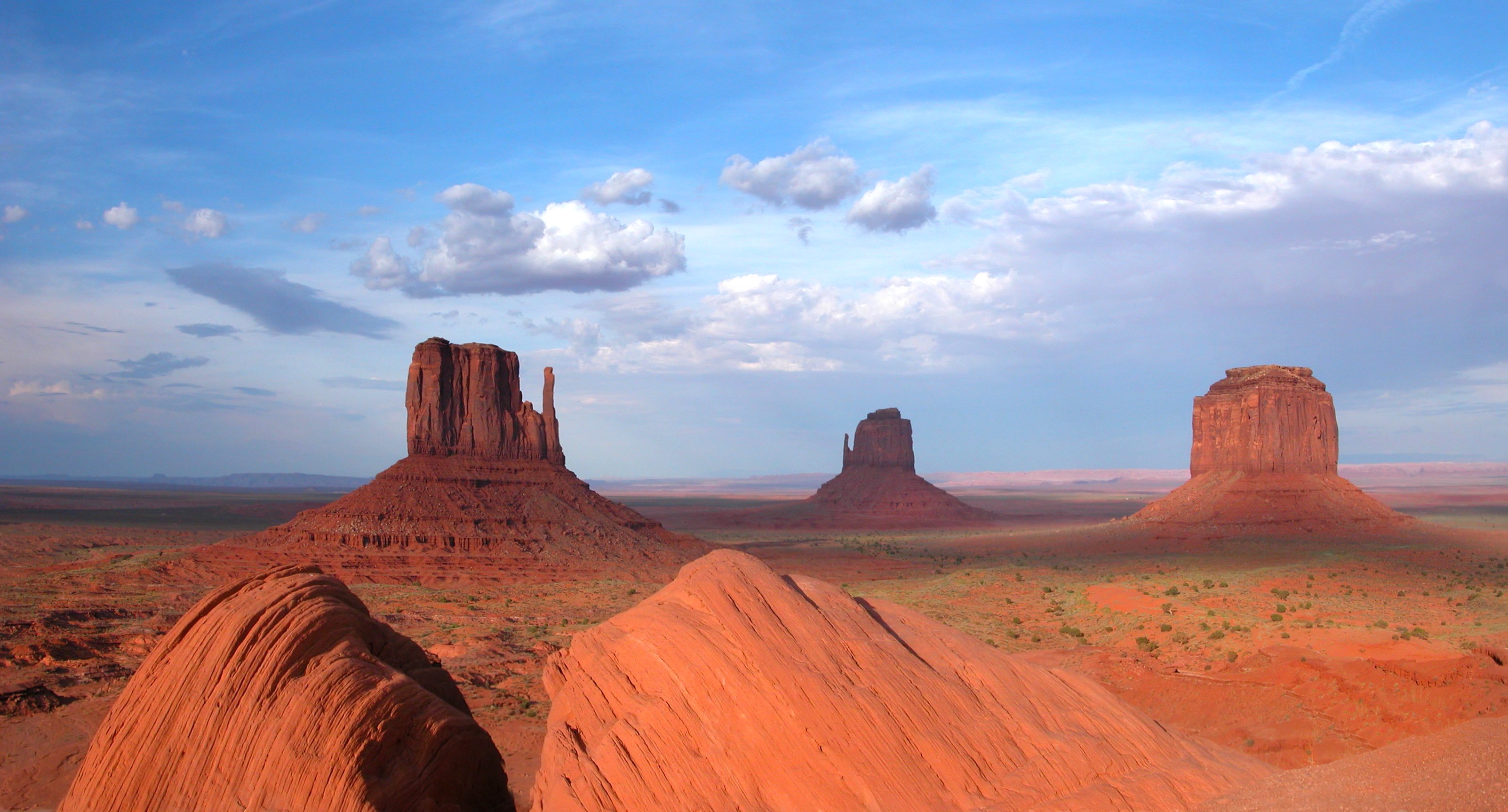 To find that perfect location, so-called "location scouts" are used. Capability for solid research, ability to visualize, a lot of imagination and a keen sense for aesthetics are prerequisites for this profession. While reading a script, the location scout should already be able to visualize the setting of the production. The scout usually receives specifications from the production designer as well as the director, however, at the same time needs to consider logistical and financial requirements of the production. In the US, this profession is highly respected and well paid. In Germany though, only since 2010 has it been recognized and is organized in a respective professional association. A movie consists of several movie sets; as soon as these have been selected, the work gets started.
Who does not recognize them? The distinctive formations of Monument Valley are a popular backdrop for filming. Mystic landscapes and endless open spaces had already impressed director John Ford in 1939; he made this area popular and known to a worldwide audience with the Western movie Stagecoach, which earned John Wayne the breakthrough as a celebrated Western movie star. Another production in Monument Valley was the science fiction comedy Back to the Future Part III (1990, directed by Robert Zemeckis) with Michael J. Fox and Christopher Lloyd as leading actors. Robert Zemeckis was so excited that he decided to have several scenes from Forrest Gump (1994), with Tom Hanks and Sally Field, filmed there.
Colorado is not only an attractive tourist destination, but also inspiration for many movies: Butch Cassidy and the Sundance Kid (1969) with Robert Redford and Paul Newman was filmed, among other cities, in Denver, Silverton and Durango. Indiana Jones and the Last Crusade (1989) takes the spectators along a legendary railway of the Cumbres and Toltec Railroad. About Schmidt (2002) with Jack Nicholson was shot in the cities of Boulder and Denver.
In Idaho you can find the most diversified volcanic landscape of North America: solidified lava, mountains of black sand, craters, cinder cones and an extensive network of underground lava tubes. Hence this bizarre landscape provided an excellent backdrop for Dante's Peak (1997) with Pierce Brosnan. Rural Idaho was also home to Bruce Willis and Demi Moore with their three daughters for many years, before they divorced in 1998.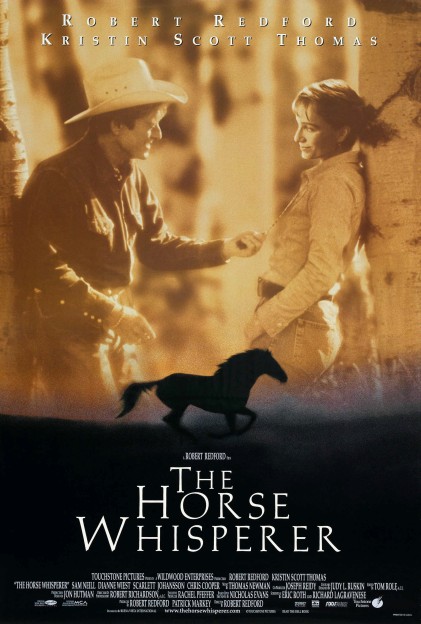 Even the sparsely populated Montana provides several suitable locations, e.g. Glacier National Park. It is home to 200 lakes, 50 glaciers, numerous waterfalls, 70 mammal species and 260 bird species in an area of 1126 square kilometers / 435 square miles, traversed by a range of hiking trails. Some of the outdoor scenes to Shining (1980), based on the novel by Stephen King and starring Jack Nicholson, was recorded in the park. Montana was also the filming location for The Untouchables (1987) with Kevin Costner, Robert De Niro, Andy Garcia and Sean Connery. Several places in Montana were background to The Horse Whisperer (1998), with Robert Redford as both leading actor and director. The real horse whisperer, Buck Brannaman, assisted Redford during the shooting and stood in as Redford's double.
Meanwhile, New Mexico has become one of the most attractive alternatives for the Hollywood industry. There, you will find not only cheaper options than in California but also constantly new, unused landscapes. Since 2000, major movie and television productions are increasingly relocated into the Land of Enchantment . Some of the earlier productions filmed in the capital Santa Fe were Easy Rider (1969) with Peter Fonda and Dennis Hopper in the leading roles. Superman, starring Gene Hackman, Christopher Reeve and the Austrian actress Maria Schell, came to the region of the Red Rock State Park near the city of Gallup in the northwest of New Mexico. Plus, Marlon Brando received an entry in the Guinness Book of Records as the highest paid supporting actor in the world for his role in the movie.
The newer movies Cowboys & Aliens (2011) with Daniel Craig in the leading role or 3:10 to Yuma (2007) with Russell Crowe were filmed in different locations throughout New Mexico – from Santa Fe to Las Vegas, NM, from the ghost town of Madrid to the stunning cliffs of Plaza Blanca near the small town Abiqui. Steven Spielberg chose Abiqui and the Ghost Ranch, former home of Georgia O'Keefe, to shoot Indiana Jones and the Kingdom of the Crystal Skull (2008). For all Harley Davidson fans there is, of course, Wild Hogs with Tim Allen and John Travolta. Filmmaker Walt Becker was inspired by the ghost town of Madrid which is between Albuquerque and Santa Fe, and serves as a witness of the past.
Whoever travels to this area immerses into a world of Cowboys, Indians and horror. The most recent production involving many locations in New Mexico and in the Albuquerque Studios was the Western The Lone Ranger (2013) with Johnny Depp. Albuquerque was also location of the hit television series Breaking Bad.
The spectacular scenery and ever changing colors of the Pyramid Lakes in Nevada were filming locations for John Huston's movie The Misfits (1961) with Marilyn Monroe, Clark Gable and Montgomery Clift. Several production crews have taken up their work in the motley glitz of Las Vegas, NV. Casinos are the attraction for movies such as The Godfather 1 and 2 (1972, 1974) by director Francis Ford Coppola; Ocean's Eleven (2001) by Steven Soderbergh, starring George Clooney and Brad Pitt; Honeymoon in Vegas (2001) with Nicolas Cage and Sarah Jessica Parker, and Rain Man (1988) with Dustin Hoffman and Tom Cruise.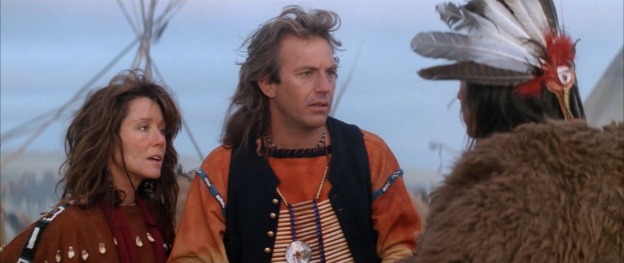 The desert-like, weathered area with strong jagged cliffs, rugged ridges and steep-walled canyons characterize the Badlands in southwestern South Dakota. On the edge of the Badlands lies the White River valley which is a large part of the scenery from Dances with Wolves (1990), directed by and starring Kevin Costner. The covered wagons in the movie pass through the prairie land, as called by the local Lakota Indians. It was also the backdrop for the times of loneliness of Lt. John Dunbar (Kevin Costner), repeatedly being visited by a stray wolf. The final scene of the movie, as Lt. Dunbar and his wife Stands With A Fist (Mary McDonnell) had to leave the Indian camp, was filmed in stunning Spearfish Canyon. Kevin Costner's masterful work was awarded with seven Oscars, including Best Picture and Best Director.
A special feature of Texas is the classic cowboy hat, which was developed by the famous Hatter John B. Stetson and supported not only on the ranch, but also in courthouses and on all official occasions. Remember J.R.'s Stetson from the longtime TV series Dallas (1978 to 1991)?. Even Chuck Norris as Walker, Texas Ranger never went without his Stetson. Houston was the main venue of Terms of Endearment (1983) with Shirley MacLaine, Jack Nicholson, Debra Winger and Danny DeVito. The movie was awarded four Academy Awards in 1984. For those who want to follow in the footsteps of locations, some tips for the city trip: 1148 Heights Boulevard, 3060 Locke Lane and Brennan's Restaurant, 3300 Smith Street – famous for its Creole cuisine. Some scenes of the movie Paris, Texas (1984) with Nastassja Kinski also play in Houston and provide the viewer an additional atmospheric overview of Texas.
Utah offers fascinating locations with its arches of red sandstone, steep switchbacks and exciting rapids. The famous scene when Susan Sarandon and Geena Davis locked up a policeman in the trunk of his own in the movie Thelma & Louise (1991), was shot in Arches National Park. Several scenes from the classic Once Upon a Time in the West (1968), directed by Sergio Leone, with Henry Fonda, Charles Bronson and Claudia Cardinale, were also shot here. Just outside the park is the small town of Moab which was the appropriate location for filming James Bond – Octopussy (1983) with Roger Moore. Moab is also the place where the majority of the movie Geronimo: An American Legend (1993) with Wes Studi, Jacon Patric, Gene Hackman, Duvall Rovert and Matt Damon was shot.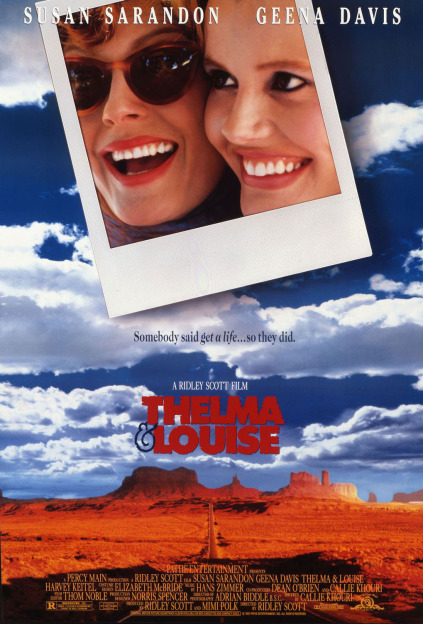 Director Robert Redford was interested in the stunning scenery of western Wyoming. For the movie A River Runs Through It (1992) he chose Jackson Lake in Grand Teton National Park. The lake has a size of 103 square kilometers / 40 square miles and is supplied by the Snake River; it is a popular tourist destination. For the Science Fiction movie Close Encounters of the Third Kind (1977) with Richard Dreyfuss in the leading role, director Steven Spielberg was drawn to the border region of Wyoming, Montana and South Dakota. He chose Devils Tower, located in Crook County, on the outskirts of the Black Hills. Devils Tower is a huge monolith with a height of 250 m / 750 ft and a diameter of 150 m / 450 ft. The mountain is sacred to the Native Americans and they believe it is the residence of the grizzly bears.
Exploring movie locations can make a totally different holiday. It's an exciting way to discover places you might not have chosen for other reasons. More often than not, movies show us fantastic worlds and magical places. They lead us into a world that we would not experience in reality, and they show us pictures of events we cannot participate in otherwise. By following the tracks of movie heroes and visiting locations of your favorite movie(s), you can relive some of the stories. Have lots of fun with it!